Partnerships & Certifications
Worldwide holds several partnerships with leaders in the IT industry. Exercising these partnerships in developing component and full-system solutions has provided strength and support to Worldwide operations. For everything from hardware to the database, Worldwide has leveraged the expertise of these firms to identify opportunities for improvement and provide greater support for system operations.
Worldwide holds partnerships with platform providers, including Microsoft and Oracle; component providers, including Cisco, Dell, Intel, IBM, Samsung, Brother, Acer and HP; and software providers, including Technisoft and Sage.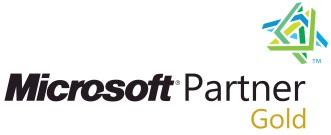 Through innovative software development, intelligent database management, stringent systems security and advanced network infrastructure; Worldwide earned a partnership with Microsoft at their top, partner level – Gold.
Worldwide has developed a close, working relationship with Microsoft® on our systems development, implementation, and hosting solutions to ensure the Worldwide solution maintains its technological dominance in the I/M industry. Our continued partnership with Microsoft® ensures that Worldwide and its customers have the earliest access to new systems and technologies, and early access to the critical system updates that ensure Worldwide systems are optimized for function and security.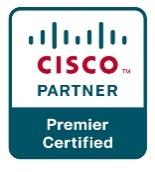 Worldwide partners with Cisco for their communications technology and to optimize the configuration of data transmitting into and out of the database management system. Worldwide employs Cisco routers and switches in its solutions and leverages Cisco as a consultant to review and advise the Worldwide IT department on database architectures and communications plans.

The Worldwide-Oracle partnership has provided great benefits during data migrations and program transition activities. Through the partnership and its various training opportunities, Worldwide has been able to diversify its database knowledgebase, and to monitor and manage databases from the IT industry's two largest providers.

The Worldwide-Dell partnership has provided Worldwide with a very strong and reputable hardware resource for important vehicle I/M program functions.  
As technology shifts towards a mobile marketplace, Worldwide has found that integrating secure mobile solutions into the I/M industry provides benefits to all stakeholders.  Dell and Worldwide have been working together to provide innovative vehicle inspection solutions which provide major cost-saving benefits. From lucid, large monitors with integrated webcams to tablet inspection solutions and peripheral devices, Dell has been able to provide Worldwide with cost effective, secure hardware solutions.
The Worldwide Team of Industry Leaders and Certified Project Managers

The Worldwide Team consists of industry leaders with years of experience providing services in public / private partnerships, with a common mission of improving vehicle inspections across the globe and ensuring it's a safe, sustainable and honest operation. 
The shared vision of all Worldwide managers is aligned with the company objectives including:
"Worldwide is committed to providing reliable solutions that are constantly evolving to ensure more effective security, protections for shareholder investments and highly-functional technologies that are supported throughout the Contract term so that the solution operates as well on the last day of the program, as it did on the first."
The business culture at Worldwide has earned a reputation for having integrity, providing quality products and standing by those products, and for a genuine objective to pushing the limitations of current inspection capabilities and ensuring that vehicle inspection programs remain sustainable, safe and reliable to the public.  
Through industry expertise combined with certified management practices, Worldwide has developed a management methodology uniquely its own, using the best practices of the Project Management Institute® and the I/M Industry, joined into a cohesive and stronger vision.
ISO 9001:2015 Certification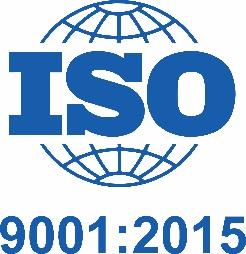 Worldwide is proud to boast ISO 9001:2015 Certification.  
ISO 9001:2015 specifies requirements for a quality management system when an organization
a) needs to demonstrate its ability to consistently provide products and services that meet customer and applicable statutory and regulatory requirements, and
b) aims to enhance customer satisfaction through the effective application of the system, including processes for improvement of the system and the assurance of conformity to customer and applicable statutory and regulatory requirements.
Worldwide successfully maintains its ISO 9001:2015 through the implementation and operation of its quality management systems which are incorporated in the vehicle inspection programs where Worldwide operates.