EIS 6000
All Steel Cabinet with Smallest Footprint

Dual Wired/Wireless OBDII Data Acquisition Device

Integrated OBDII Verification Tool and Charger

Integrated Gas Cap Tester and Adapters

Wireless 2D Barcode Scanner

High-Quality Computer Components with Windows OS

22" Mounted LCD Color Monitor

Standard Warranty Included

Purchase, Finance and Rental Options

Continued Service and Support Available from Worldwide for All TCEQ Certified Models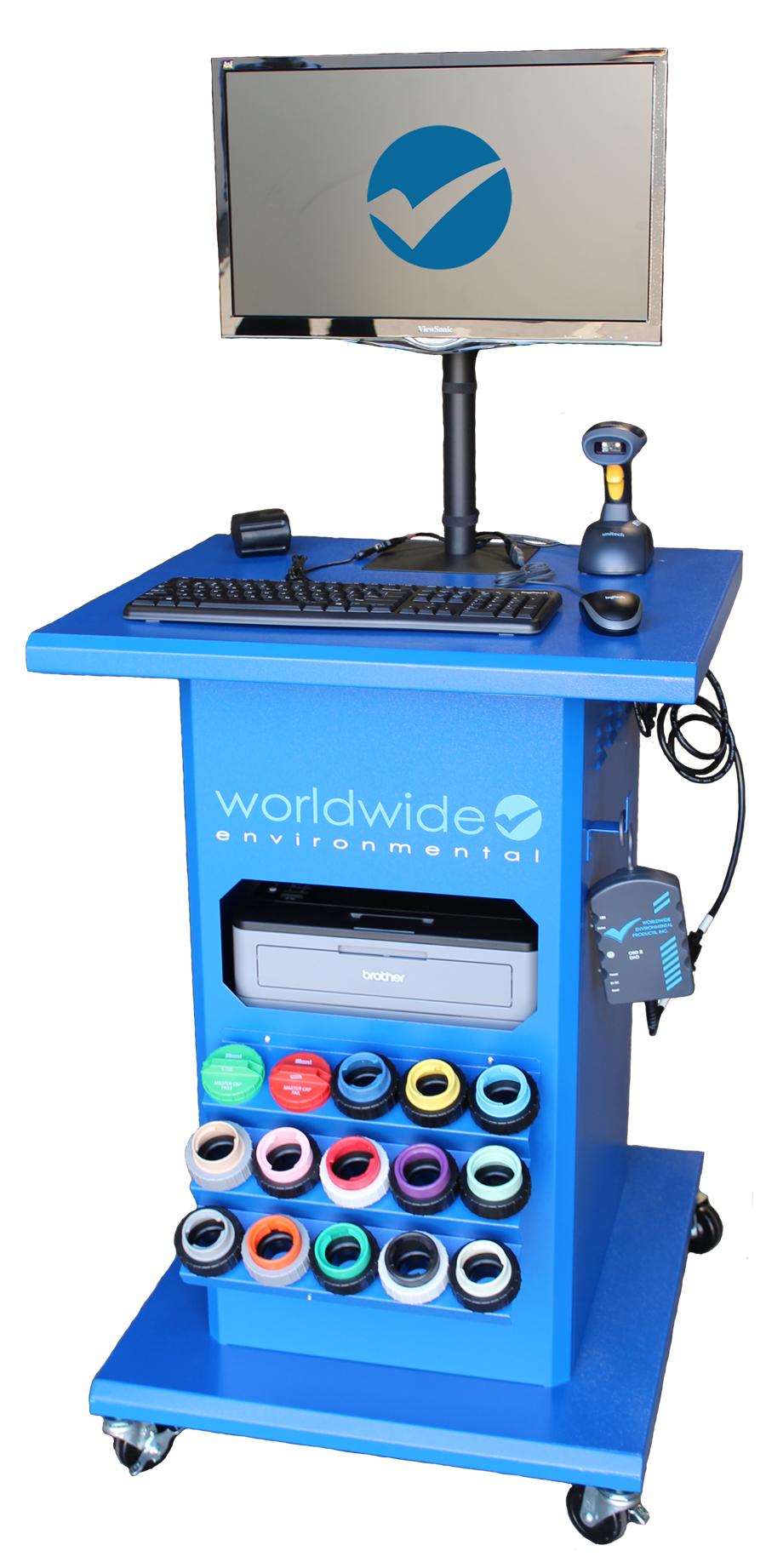 Designed and Manufactured in the U.S. using premium quality components to ensure high throughput testing and equipment longevity for High-Speed or Dial-Up Connections
OBDII Manual Mode provides the ability to verify a vehicle is ready for inspection and information for vehicle issue diagnosis
Integrated Battery powers the OBDII DAD when no voltage is present at the DLC, and automatically charges when connected to the Verification Tool on the Cabinet or a vehicle with available power
OBDII DAD LED Status Lights indicate  when the vehicle DLC power is present, when the DAD is charging and when the DAD is connected, both to a vehicle and the analyzer computer
Integrated Gas Cap Tester and Lightweight Stant Adapters provide a user-friendly, efficient and cost-effective complete gas cap testing solution
Field Service Technicians and Remote Technical Experts provide the largest service and support network in Texas to guarantee less downtime
AirCheck Texas I/M Program
Since 2003, Worldwide has been providing certified emissions and safety inspection equipment to licensed inspection stations in the State of Texas as part of the AirCheck Texas I/M Program.  
Worldwide provides its certified emissions analyzers and maintenance and support services in the following program areas:
Houston Region

Dallas Region

Austin Region

El Paso Region
Beginning January 1, 2020 ASM/TSI tailpipe emissions inspections will no longer be required as part of the program, and all vehicles subject to program requirements will undergo an OBDII inspection.
Worldwide will continue to provide maintenance, service and support for its certified analyzers.